Transport to Great Britain was provided by independent shipping companies, and arranged in short order. These are pictures of the vessels and details of their itineraries and other information.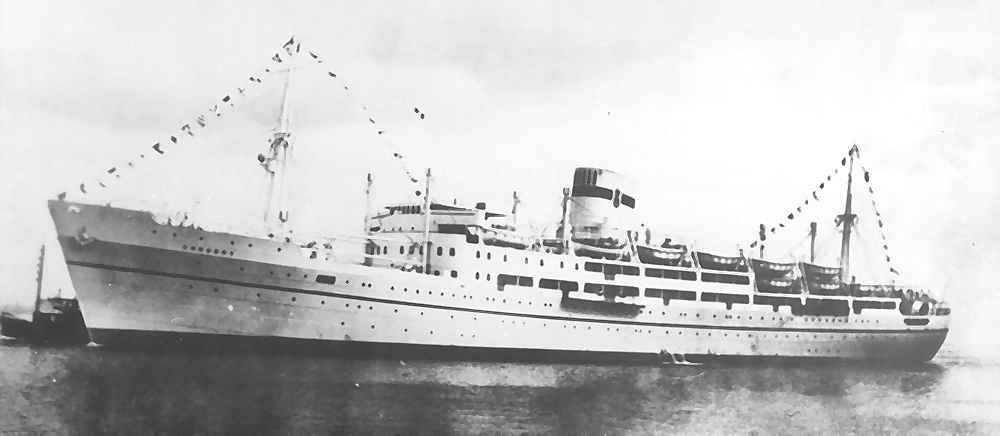 S.S. Chrobry Polish American Liner 11,000 tons

Left St. John's for Halifax with 963 men on board on January 23d. 1940 under the command of Edgar Baird, and arrived at Firth of Clyde, Scotland Feb. 8th. 1940. This ship was sunk by the Germans later in the war.
Destroyed by German aircraft near Vestfjord, Norway. Colonel Faulkner and all his senior officers were killed on her. The ship that carried 960 men of the N.O.F.U. across the Atlantic safely between Jan 23, 1940 and Feb.8, 1940" ( Larry & Jean Gladney (1901) of Clarenville)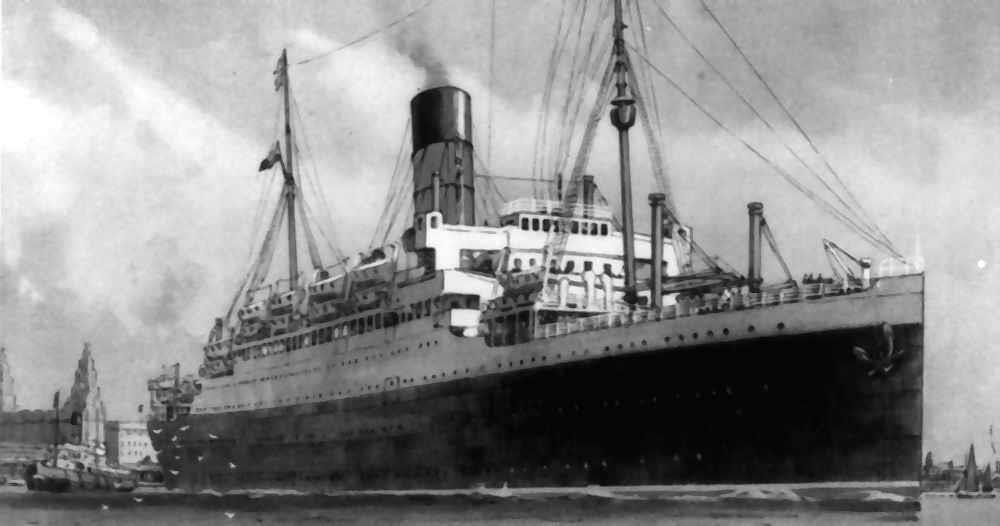 RMS Antonia White Star Liner 14,000 tons
-Left St. John's on December 13th. 1939 with 300 men on board, sailing to Liverpool without the protection of a convoy. Arrived at Liverpool on
December 18th, 1939. These men were under the command of Captain Jack Turner.
-On her second trip, RMS Antonio sailed with 304 men who traveled to Halifax to board, arriving in Liverpool on January 23, 1940.
This group was led by Bruce Fraser.
-Left Botwood with 205 men and arrived in Liverpool on July 14, 1940

On January 13th. 1940, the C.P.R. Liner
Duchess of Richmond
sailed from Bay Bulls with 409 men on board led by Tom Curran. She arrived at
Liverpool on January 19th. 1940.
-Left Montreal on July 8, 1940 and arrived in Liverpool on July 19th. with 203 men on board.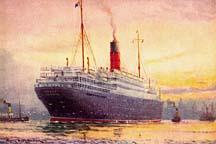 The
S.S. Scythia
left Halifax carrying 204 men on July 18th, 1940 and arrived in Liverpool on July 24th.
S.S. Drottningholm
"One time Virginian sunk in 1917, refloated in 1922 and sailed under the Swedish American Line. Jean and I came back
home on her 6 - 11 August 1945, with another 80 lumberjacks and their wives and children and over 300 Canadian War
Brides" (from Larry (1901) & Jean Gladney, of Clarenville)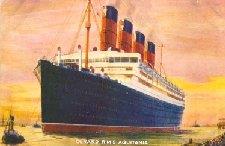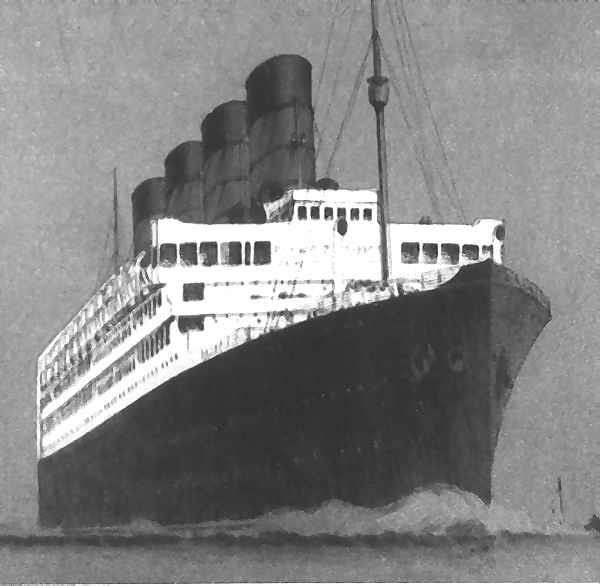 Aquitania
Lumberjacks, wives and children returned on this ship in July, 1946, to Halifax
(from Larry & Jean Gladney, Clarenville & SHIPSEARCH)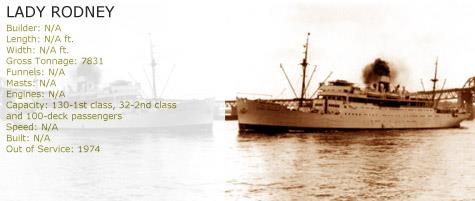 We need more information on the Lady Rodney, and how she served the NOFU
.(Picture courtesy of SHIPSEARCH)
SS Mendoza

The SS Mendoza, a Ministry of War Transport liner of 8,233 tons sailing from Mombasa, South Africa, was sunk on November 1st, 1942 by the U-178 (Kpt. Z.See,
Hans Ibekken) near its destination, Durban. The Mendoza blew up taking the lives of 28 of her crew and 122 service personnel.
The U-178 was scuttled on August 25th., 1944, at Bordeaux, France.
.



.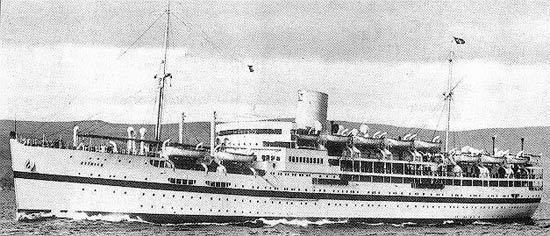 Ettrick
Torpedoed on November 15th, 1942
At 04.14 hours on 15 Nov 1942, U-155 fired a spread of four torpedoes at convoy MKF-1Y about 120 miles northwest of Gibraltar and heard three detonations, but was not able to made visual observations.